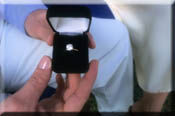 Our business is founded on the commitment to provide the best service possible to our valued customers. We strive to able to do the impossible. We take pride in being able to repair anything. We offer the finest possible workmanship, top of the line materials and affordable prices. We take great care in bringing your precious jewelry back to its original state.

Our success is also based on our tremendous store of product knowledge. We are constantly learning more about jewelry techniques, design and history. We consider our ongoing education our greatest challenge and are constantly striving to learn more so we can better serve you in the restoration of your fine jewelry.


The challenge in our design department is to stay on top of the newest trends, designs and available products. New technology affects diamonds and gemstones. It is our privilege to be able to answer your questions and provide you with the best, fastest and friendliest service possible.


Visit out our website, then call and speak to one of our helpful customer service representatives. Let us provide for your jewelry repair needs. Your precious pieces of jewelry will be well taken care of.